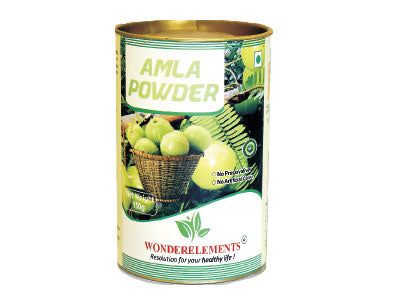 Amla Powder (WonderElements)
Currently this Product is Out Of Stock.
In Sanskrit, its name is Amalaki, which translates as 'the sustainer' or 'the fruit where the goddess presides'. Amla is one of the richest natural sources of vitamin C, its fresh juice containing nearly twenty times as much vitamin C as orange juice. A single tiny Amla is equivalent in vitamin C content to two oranges. Use it for your hair, it makes the hair shiny and prevents greying. Mix it with honey, ginger, lemon, and water and drink in the morning for detoxification.