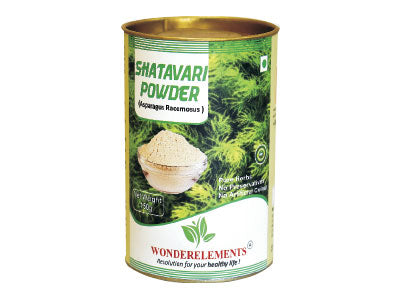 Shatavari Powder (WonderElements)
Currently this Product is Out Of Stock.
Shatavari is a natural remedy long used in Ayurveda( the traditional medicine of India). Sourced From the Asparagus Racemosus plant and available in dietary supplement form, Shatavari is said to offer a variety of health benefits. 
Rich in antioxidants

It is used in Ayurveda as an immunity booster. 

Shatavari may help maintain blood sugar levels.