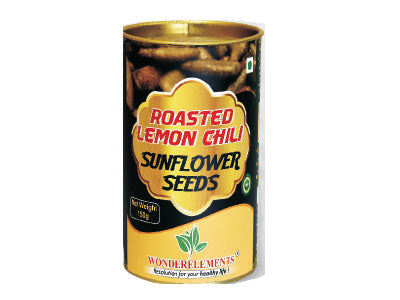 Roasted Lemon Chili Sunflower Seeds (WonderElements)
Currently this Product is Out Of Stock.
Roasted Lemon chilli sunflower seeds are packed with nutrients and valuable benefits. It is a natural product. It is roasted and seasoned with lemon juice and chilli powder using black salt and olive oil. Sprinkle this on tasty Indian chaats and salads.