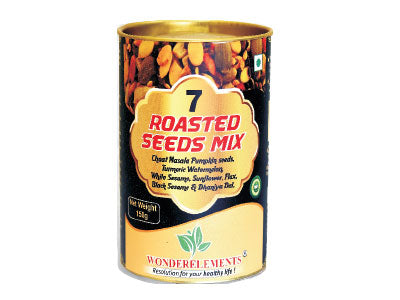 7 Roasted Seeds Mix (WonderElements)
Currently this Product is Out Of Stock.
7 Roasted Seeds Mix contains Pumpkin seeds, Sunflower seeds, Flax Seeds, Watermelon seeds, Sesame Seeds, Black Sesame Seeds, and Dhaniya Dal. It is made with the finest, fresh, seeds which are lightly roasted and gently salted using black salt and pumpkin seeds with chaat masala. Substitute your oily snack with healthy seeds and improve your health.