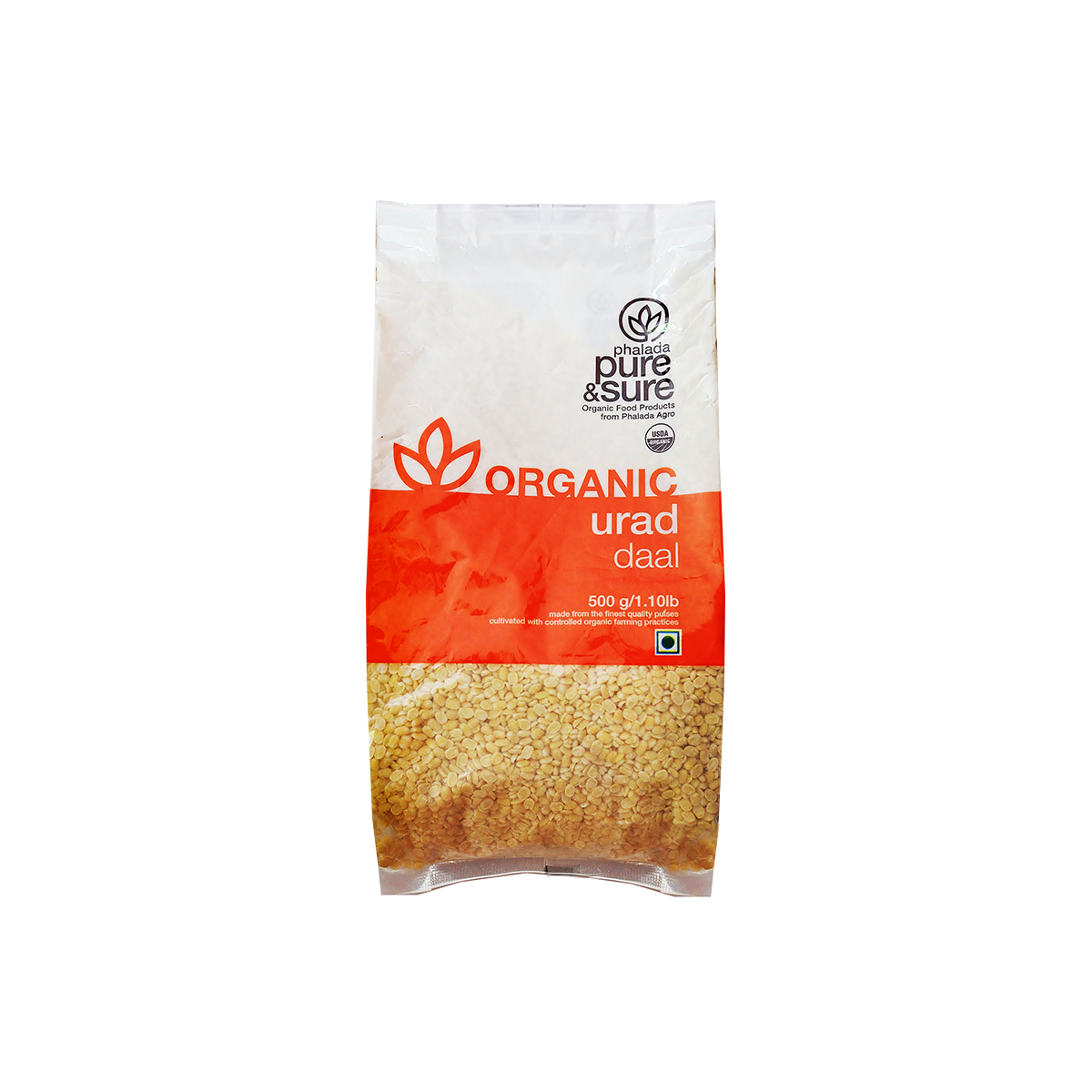 Organic Urad Dal Split (Pure&Sure)
Currently this Product is Out Of Stock.
Ural dal is also known as Black gram, Minapa, Mungo bean, Urid bean, Urad bean or its scientific name, Vigna mungo. It is one of the most common beans which is cultivated in the Indian Subcontinent. The whole bean comes under the category of black lentil but the split variety comes white lentil as it is white from the inside. Other popular places known to cultivated urad dal are Caribbean, Pakistan, Mauritius, Fiji, Africa.
Organic Split Urad Dal is very healthy on many counts, Firstly, it is a rich source of protein and dietary fiber. They contain a high quantity of Vitamins which are essential to the human body like Vitamin B1 (Thiamine), Vitamin B6, Vitamin B9 (Folate) and Niacin. It helps in maintaining healthy skin, hair, and nails. It also manages diabetes and improves bone health. It has proven beneficial for weight loss and makes you feel satiated for a longer time after consumption. Best quality Organic split Ural dal is very healthy for the heart and other organs as well.
You can try making the most common South Indian dishes that are made using Urad dal, Idli and Medu Vada or you can try a different cuisine like Punjabi