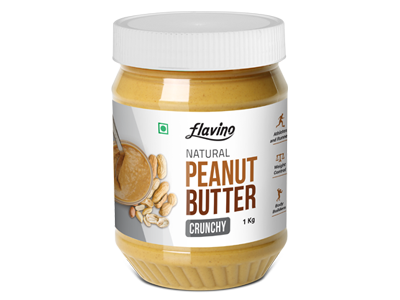 Natural Peanut Butter Crunchy (Flavino)
Currently this Product is Out Of Stock.
Natural peanut butter crunchy
is a healthy snacking option with delightful flavors. It is having a great taste with 0% trans-fat and 0% cholesterol. Eating tiny portions at a gap of every three hours has proven to prevent weight gain. It is a rich source of fiber and protein. Also contain magnesium, which is good for muscle recovery and also great for bone-building.