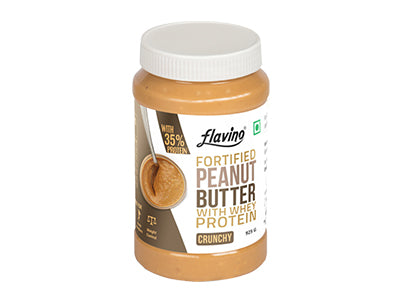 Peanut Butter With Whey Protein - Crunchy (Flavino)
Currently this Product is Out Of Stock.
Fortified Peanut Butter with Whey Protein Crunchy
gives 35% of protein and 0% trans-fat & 0% cholesterol. Peanut butter and whey protein are the world's best combination ever. It gives 35% protein which helps repair and strengthens your muscles along with the taste of peanut butter. It is specially prepared for athletes and sportsperson.