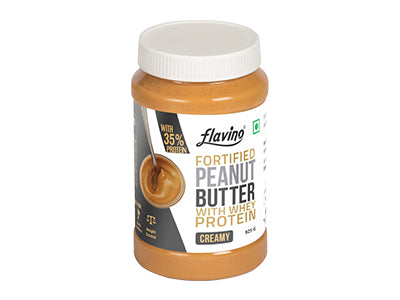 Peanut Butter With Whey Protein - Creamy (Flavino)
Currently this Product is Out Of Stock.
Creamy Fortified Peanut Butter with Whey Protein
is the best combination of peanut butter and whey protein on a single spoon. This whey protein is specially made for Sportsperson, fitness lovers, and athletes. It is also beneficial for those people who want to add protein in their meal. It has no fat oils, no added salt, and no added sugar. Mainly used ingredients are Roasted peanuts and whey protein concentrate.