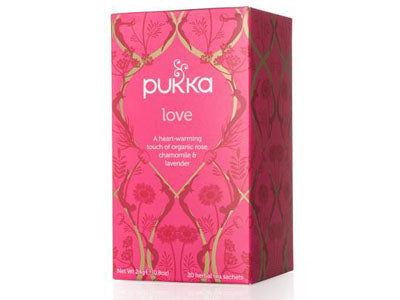 Organic PUKKA Love Tea (Pure&Sure)
Currently this Product is Out Of Stock.
Made from the finest quality chamomiles, elderflowers, lavenders and more sourced from certified organic farms across the world, PUKKA Organic Love Tea is dedicated to love that soothes your soul.
•A tea that embodies nature's gift of FairWild flowers that will love you every step of the way. 
•A tender touch of rose fills your heart. 
•The soft embrace of chamomile and lavender soothe your soul.? A tea made with love, dedicated to love and called Love. How lovely is that? But drinking a cup of Love tea has more to it than just the blissful taste