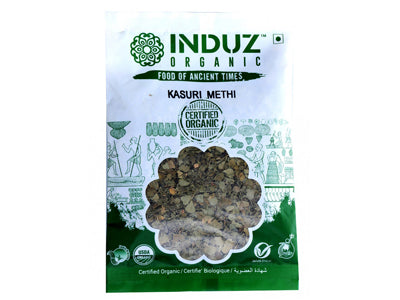 Organic Kasuri Methi (InduzOrganic)
Currently this Product is Out Of Stock.
Organic Kasuri Methi is pure and natural. Kasuri Methi is the dried leaves of the Fenugreek plant. Kasuri Methi is a herb that has a bitter taste but is very beneficial for health. It is mainly used in Indian curries, sabzis, etc. which enhances the flavor of the cuisine.