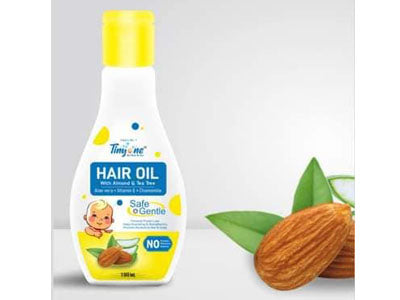 Hair Oil (Tinyone)
Currently this Product is Out Of Stock.
The scalp of an infant is the most delicate part. This Hair oil provides nourishment and strengthens the scalp. It contains ingredients such as almond, tea tree, coconut, vitamin E, Aloe Vera, and chamomile. 
Tea tree extracts promote hair growth and improve the scalp health 

Chamomile is an anti-inflammatory natural ingredient. 

Vitamin E encourages blood circulation on the scalp which helps in hair growth.