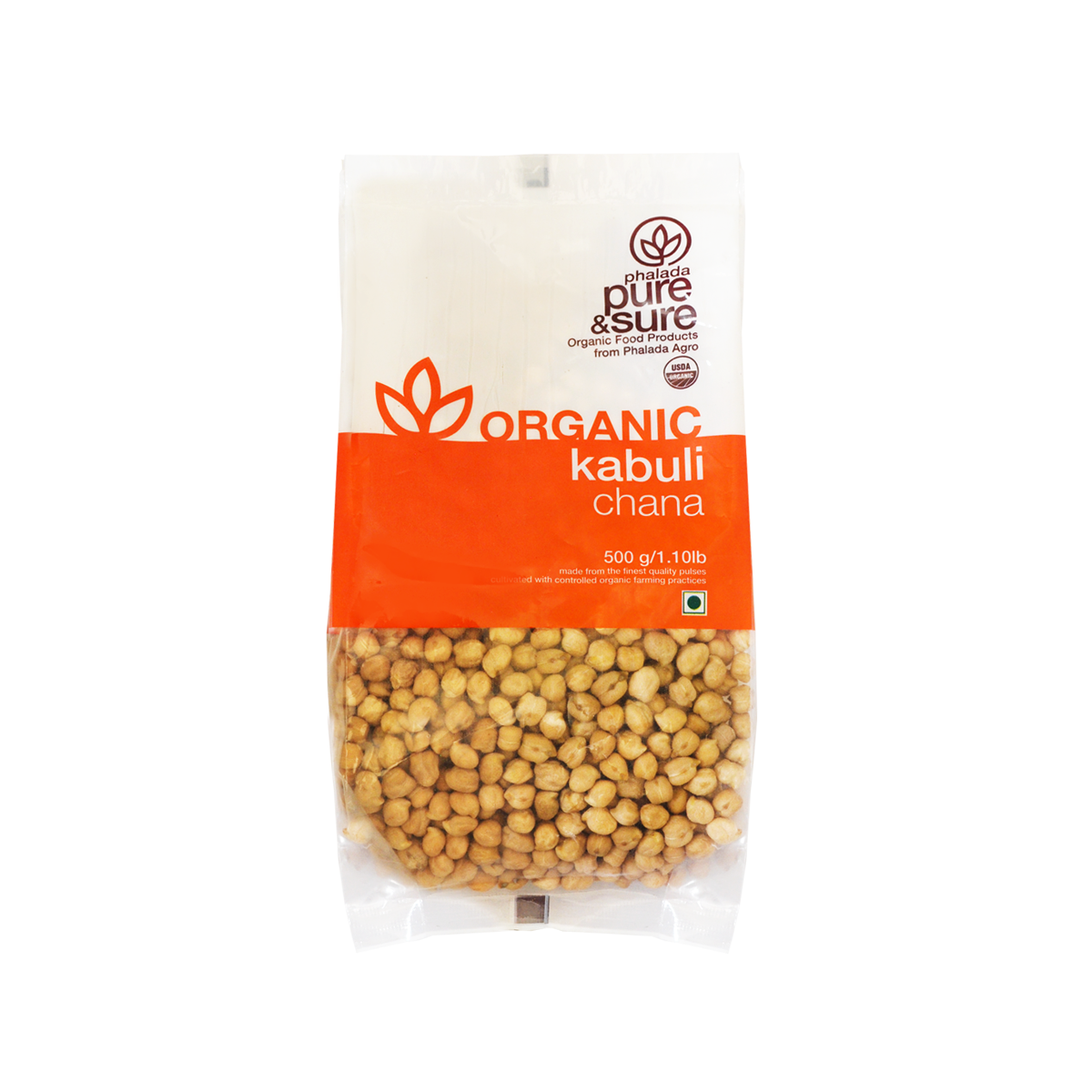 Organic Kabuli Channa (Pure&Sure)
Currently this Product is Out Of Stock.
Chana also called garbanzo bean, Ceci bean or chickpea originated in the Middle East around 7000 years ago but it was bought to other parts of the world by Spanish nomads and explorers. There are actually two types of chana, Desi and Kabuli. Kabuli is white or beige colored and they are much larger in size, lighter colored bean with a smoother coat. The best quality of Kabuli chana is the organically grown variety which is grown without the interference of chemical substances. It has a buttery texture and nutty taste. According to legend, the great Maratha leader, Shivaji Maharaja used to consume roasted Kabuli chana only while traveling and nothing else.
Being one of the high nutrition grams, Healthy Organic Kabuli chana has countless health benefits. Some of them are as follows. Kabuli Chana is low fat which helps people following diets. It is rich in folate and Vitamin B9, which help in maintaining the newly formed cells. It helps in forming new blood cells as well. One of the major benefits of Organic Kabuli Chana is its glycemic index which is comparatively very low, 33. It is sugar-free but contains magnesium which battles sweet cravings.
One can try making hummus using Natural Organic Kabuli Chana and enjoy it along with Pita bread or you can also mix it to a savory salad for a healthier option.