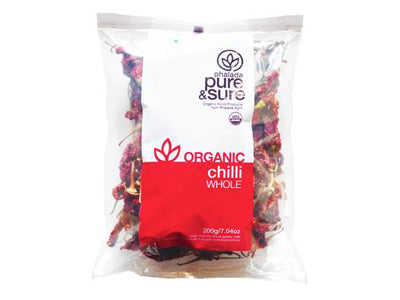 Organic Chilli Whole (Pure&Sure)
Currently this Product is Out Of Stock.
Phalada Pure and Sure Organic Whole Chillies adds that extra bit of spice into your cooking. Each pack of chillies is sundried and packed to retain its colour along with its great natural spice.
•100% certified organic chillies are sourced from certified organic farms in India.
•These are rich in flavour and colour value
•Cultivated with controlled organic farming practices