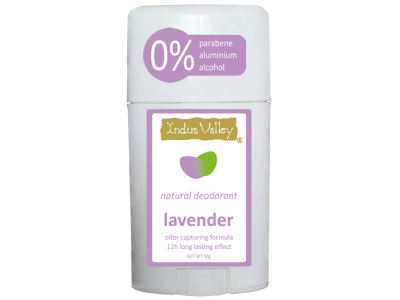 Natural Deodorant Lavender (Indus Valley)
Currently this Product is Out Of Stock.
The Indus Valley Natural Lavender Deodorant has been made to give a long-lasting impact for more than 12 hours a day. With all the natural ingredients as its main constituents and being free from harmful elements like aluminium, alcohol and parabene, This deodorant is completely organic and is mostly recommended by doctors.