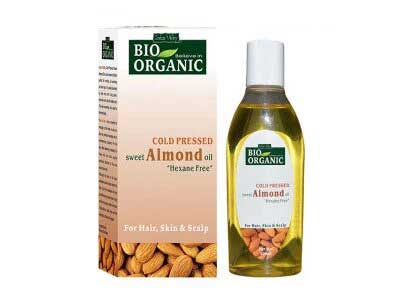 Bio Organic Cold Pressed Sweet Almond Oil (Indus valley)
Currently this Product is Out Of Stock.
Indus valley bio organic cold pressed sweet almond oil is a great organic product made by Indus valley. It is very beneficial for your hair and skin. Almond oil has properties which are beneficial for skin's nourishment and health. It is rich in vitamins and proteins which are essential for the nourishment of both, skin and your scalp. It is a complete organic product and contains no chemicals or any harmful preservative to it. It is manufactured by cold press method recommended in Ayurveda, so that it contains its natural aroma, all the nutrients and is light weighed which helps it to get into most profound layer of your skin and the scalp to give deep nourishment.