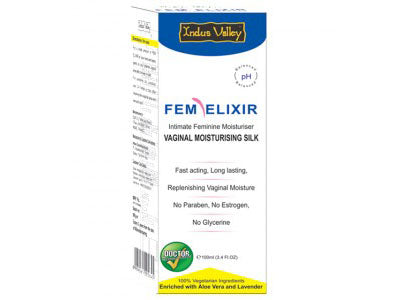 Fem Elixir Vaginal Moisturising Silk (Indus Valley)
Currently this Product is Out Of Stock.
Fem Elixir Intimate Moisurising Lubricant is a light, non-greasy lotion, specially formulated for women's body for long lasting relief from uncomfortable vaginal dryness. Can be used to instantly relieve uncomfortable dryness and also can be used on a daily basis to help & prevent vaginal dryness. It is fast Acting, Long lasting. Replenishing Vaginal Moisture.