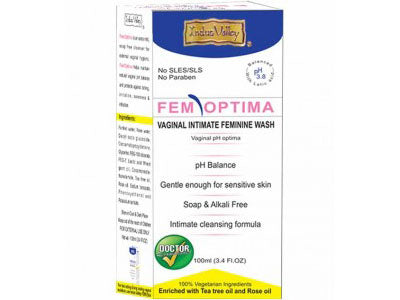 Fem Optima Vaginal Intimate Feminine Wash (Indus Valley)
Currently this Product is Out Of Stock.
Fem optima is an advanced yet Organic soap free cleanser for external vaginal hygiene. Fem Optima made specially to maintain natural vaginal pH Balance and protect against itching, irritation, soreness & infection. The Intimate cleansing formula used is Gentle enough for sensitive skin.