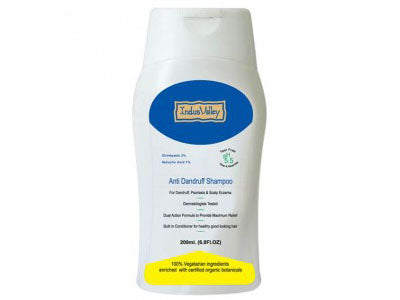 Anti Dandruff Shampoo (Indus Valley)
Currently this Product is Out Of Stock.
Indus Valley Anti Dandruff Shampoo is suitable for the people affected with Dandruff, Itching, Dryness in scalp. Indus valley Anti Dandruff Shampoo gives maximum relief after first application.
This contains one of the best combination of Climbazole 2%, Salicyclic acid 1% and optimum quantity of Organic rosemary oil to fight with dandruff. It helps controls dandruff and also prevents scalp from hair loss & hair fall.
The powerful formulation also tends to moisturize scalp with aloe-vera and soya protein.