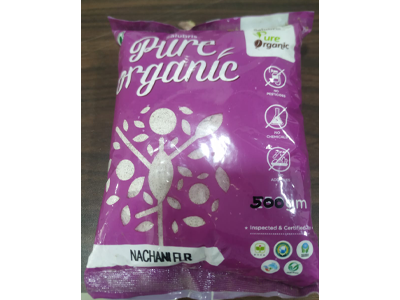 Organic Nachni Flour (PureOrganic)
Currently this Product is Out Of Stock.
Nachni or Ragi or Finger Millet is a healthier replacement of rice and wheat. Organic nachni flour is used to make dosa, uttapam, roti, chakli, laddu, and sheera. Nachni is packed with vitamin D, calcium, amino acids, and good carbs. It is rich in fiber that helps with diabetes and weight loss.