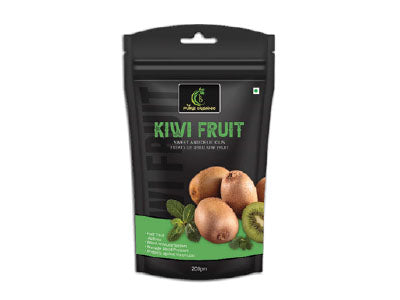 Organic Kiwi Fruit (B Pure Organic)
Currently this Product is Out Of Stock.
Shop for this wholesome Organic Kiwi Fruit at orgpick and enjoy healthy eating. 
Kiwi are high in Vitamin C and dietary fiber and provide a variety of health benefits. This tart fruit can support heart health, digestive health, and immunity. The kiwi is a healthy choice of fruit and is rich with vitamins and antioxidants. Kiwi fruit is the edible berry of several species of woody vines in the genus Act inidia.