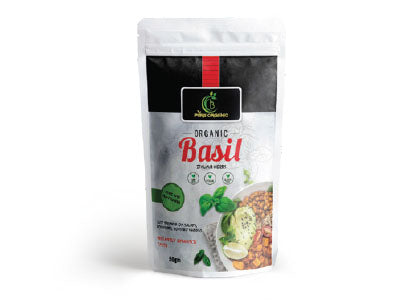 Organic Basil (B Pure Organic)
Currently this Product is Out Of Stock.
Shop for this wholesome Organic Basil at orgpick and enjoy healthy eating. 
Basil is an excellent source of vitamin K, manganese, iron, vitamin A, and vitamin C. It's also a good source of calcium, magnesium, and omega-3 fatty acids. Basil isn't simply for internal use. When basil's oils are extracted to make an essential oil, it is used for treating cuts, wounds, and skin infections.