Mangoes: Ripe for export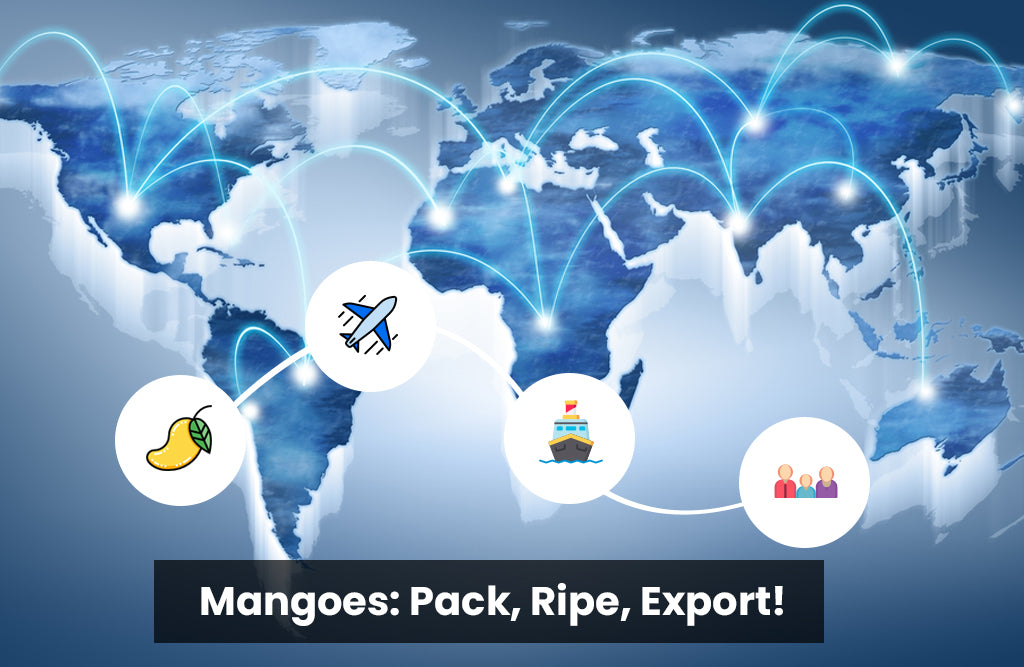 Mango is the king of fruit, not just in India but also worldwide. The mouth-watering taste, the sweet lingering aftertaste, the enchanting smell and the vibrant hues, all make mangoes quite the rage amongst all fruit lovers.
India produces a variety of mangoes and Alphonso, Kesari, Langda, Banaganapalle happen to be the most popular ones. These mangoes are a household name and are used for concocting a number of satisfying palettes.
Children love plucking mangoes right from the tree and eating them raw, mothers love to make everyone feast on aamras after dinner and the
mango pickles
and chutney that grandmothers whip up are nothing less than legendary. Many cultivators and export experts realised that it would be wrong to deprive the world the magic of Indian mangoes. Legend has it that a special box of mangoes was sent to honour the Queen's coronation in the 1960s. From exporting that special box of mangoes to exporting Rs.162.92 crores worth of mangoes, the Indian export industry of mangoes has certainly come a long way.
 In 2017, India's mango exports surpassed 50,000 tonnes which were buoyed by strong demand and supply of export level fruits. Out of the total shipments undertaken, about 131 tonnes had been shipped to US, 42 tonnes to the Middle East and 18 tonnes to the European Union (EU).
The mango varieties of Kesari and Banaganapalle are mostly exported from the Southern and Western parts of the country. The export quantity is expected to rise as countries like New Zealand and Korea have also opened up their markets to import mangoes from India. A revised protocol in Australia has also opened up opportunities for exporting mangoes to Down Under. These Indian mangoes,
Alphonso Mango
etc. will be available for sale in Australia only after the Australian season of mangoes is over. The current trend in the marketplace is for organic produce,
organic fruits
and
organic vegetables
included. As people become more aware of the ill effects of chemicals and pesticides used in cultivation, the lean has tilted in favour of the organic.
This opens up a huge market of opportunities for those farmers who have resorted to the organic method of cultivation.
Organic mango
farmers have also found a name and fame for themselves in the market. These organic mangoes are replete with their natural flavour and nutrients without being tarnished by chemicals. Organic means health and this has been imbibed by organic mangoes as well. You can buy such
organic mango online from Orgpick
, your friendly, neighbourhood organic food delivery service.