Mango recipes: Uniting India across time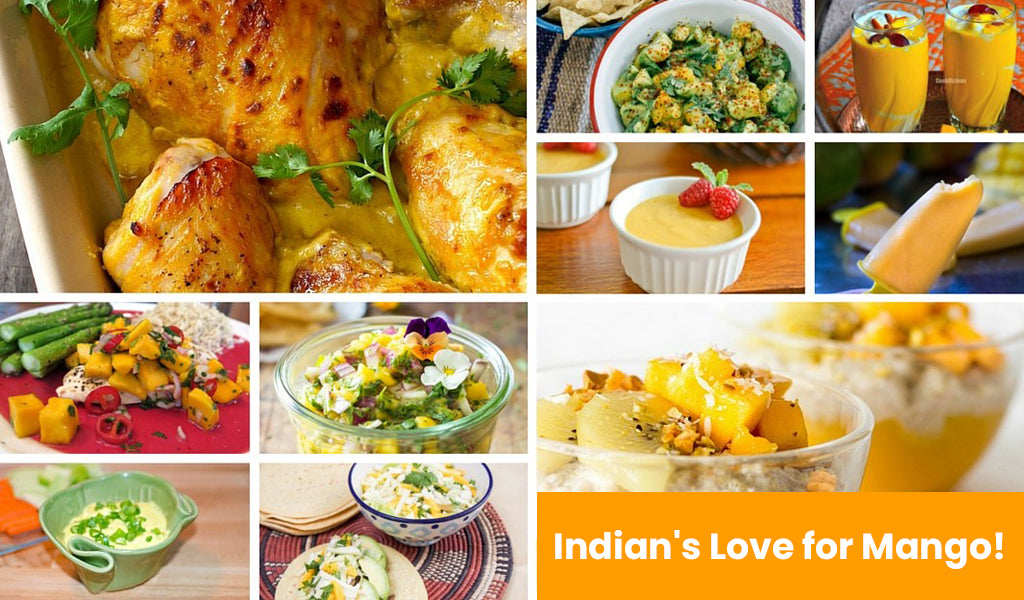 India is famous, not only for its diverse culture but also the palates that define the various unique cultures. And the same applies when it comes to mangoes as well. Since different parts of India produce different types of mangoes, the recipes involving mangoes are also different.
In this the only saving grace during summers are mangoes. The sweet, ripe taste of mangoes provides a respite from the sweltering and sticky heat.Mango pickles, mango chutney are quite popular throughout India. Some make sweet pickles and a few spicy, while some regions of India prefer sour and spicy.
Every year, a new dish involving mangoes is created, desserts being the most popular amongst them.
In parts of Kerala, during the Easter time (Lent season), small mangoes are used to make MambazhaPulissery, a cooling yogurt based gravy made with coconut, chillies, shallots and spices.
In Karnataka, apart from the usual rasam, Mango Rasam is quite popular during the mango season.It is made withjaggery , spices and green mango which are just on the brink of ripening.
In Gujarat, along with the aamras, Mango Daal is a cherished recipe where mangoes are boiled along with tur and masoordaal, the perfect balance between sweet and spicy.
When it comes to Maharashtra, its native, Alphonso finds a place amongst various dishes. Aamras made from this mango obviously dominates the summer scene, but there are hidden gems of recipe that involve mangoes. In the Konkan region of Maharashtra, Ansa-Phansajibhaji (Mango-Pineapple- Jackfruit Curry) which is sweet, sour and spicy at the same time.There is also the much loved Amba- Poli or dried mango preserve which involves the laborious process of manually grinding the pulp and leaving it out to dry in the sun for days.
Moving towards the east, in West Bengal, the local AamKasundiuses raw mango with mustard seeds and mustard oil blended with garlic, turmeric and chillies. Many families also prefer to leave the mango still in the pulp, covering it with muslin and leaving it to dry in the sunlight before being refrigerated.
In Punjab and Delhi, apart from the mango pickle, mangoes are consumed in a simple manner, as a post-dinner cooling delicacy.
Amongst the most famous recipes that are popular throughout India are the Aamras, Mango Lassi,Amrakhand, Mango Ice Cream and Mango Kulfi.
The dishes made using mangoes differ in terms of the type of mango being used. Be it Alphonso ,Badami, Kesar,Dussehri or Langdra, each comes with its special recipe and preparation. The more experimental ones use a combination of varieties.
To make sure that everyone can savour the full taste of mangoes, it is best recommended using organic mangoes. Organic mangoes ensure that the taste remains as authentic as possible without causing any harm to the body.
You can shop for organic variety of mangoes from OrgPick, your friendly neighbourhood, organic food delivery service.