Bura na maano, Holi abhi organic hai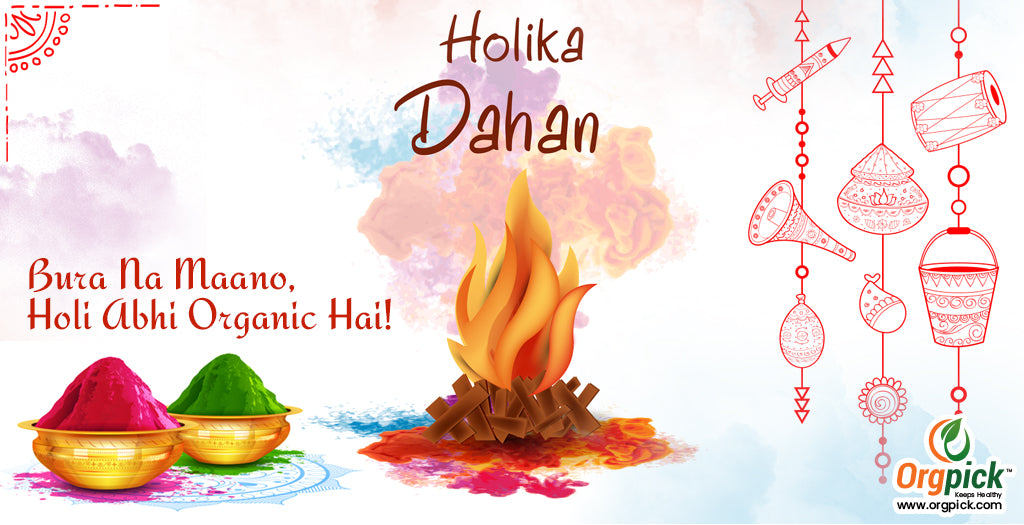 Very few festivals in India have colours, merrymaking, tasty savouries, water games and Bollywood songs inspired by it. Actually, there is only one festival which has all of these elements and that happens to be Holi, the festival of colours.
A festival celebrated almost all over India, Holiis the perfect balance between merrymaking and tradition. From the widows in Vrindavan finally being allowed to play Holi after hundreds of years to even foreign nationals having their own version of Holi celebrations, the festival has certainly come a long way.
Rang barse, bheege... this Holi song is certainly iconic and all about the importance of Holi colours or as Indians fondly refer to as gulaal. However, unlike the song, in real life, the colours used to play Holi are more dangerous than what one might comprehend.
In ancient times, people used natural colours what now would be termed as organic. The colours applied during holi were thought to cure a number of ailments and hence used to source from natural ingredients like neem, turmeric, leaves of gulmohar tree, spinach leaves etc.
But currently, the market is filled with synthetic colours and herbal colours are not easily available. These synthetic colours contain a number of toxic components like lead oxide, diesel, chromium iodine and copper sulphate.
Such colours lead to rashes on the skin, allergies, frizzy hair, pigmentation and eye irritation. In extreme cases, it can cause serious skin disease and clogging of hair cuticles which really harms the hair.
Even the sweets and savouries of Holi are not safe from chemicals and pesticides. Holi favourites like Gujiyas,LavangLatika and KhoyaBarfi are something people make and buy in abundance during the festival. Some sweets which are consumed during Holi are saffron in colour and this hue comes from the Kesar (saffron) in it. But since kesar is expensive, most kesarigujiyas end up being made with adulterated ingredients which in turn affects our health.
In fact, a lot of safety standards are flouted not just by shops selling these delicacies but at homes as well. Homemakers who prefer making the whole thing from scratch end up buying stuff from the market and it is this market itself which sells the adulterated ingredients like lentils, pulses etc.
Does that mean one should stop celebrating Holi altogether since obviously our lives have more value than to just give it up to adulterated colours and food? Of course not.
A number of healthier alternatives are available. You just need to expand your mindset and you will see how organic cultivation and organic produce is changing the game. Organic means non-chemical so the name itself is self-explanatory as to how this Holi you have a more natural and safer option.
OrgPick is one such online organic produce service which delivers anything and everything organic right at your doorstep. It has a range of organic hair care, skin care routine, and organic food which will ensure that you do not have to compromise on your Holi.
It just assures you that you and your family's health is as much a priority to us as to you.
Happy Holi!