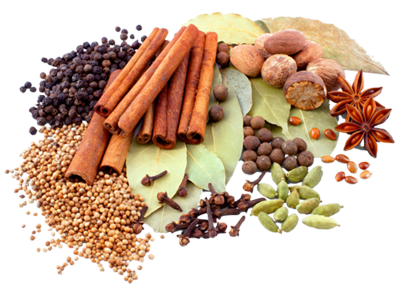 Organic Whole Spices Box
Currently this Product is Out Of Stock.
This is one box which, every person interested in cooking hot food, shall want badly to lay hands on. Organic whole spices box online has a great combination of whole spices like whole Tamarind, Black Pepper, Red Chilli, Dalchini, Tej Patta, Cumin Seeds (Jeera), Mustard (Sarson / Rai) as well as ground Asafoetida (Hing powder). All the spices, of course, are organically grown without any chemical fertilizers or synthetic pesticides. Buy organic whole spices in Pune to prepare spicy hot dishes like Bhajiya - Pakoda, Potato Wada. Give in to that delicious dalchini and tej patta flavoured pulav dish, laden with dry fruits, as usual, with just a little bit of self-control over the tongue.
The whole spices, when consumed in moderation, have plenty of health benefits. Spices, generally are anti-inflammatory. They help reduce blood pressure levels. Spices also play a role in boosting immunity. As is rightly said in Indian Ayurveda system, a diet including a variety of Rasa's, i.e.; food with a variety of different tastes keeps you healthy, and so organic spices are an important essential variety of food taste.
Order organic whole spices combo pack, which would not disturb your budget and easily last for a month for a family of 3 - 4 persons.