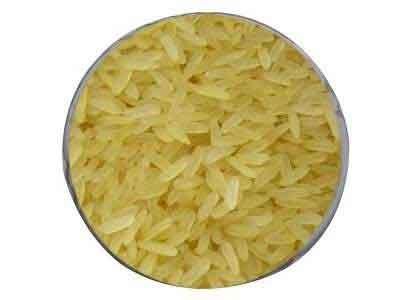 Organic Sonamasoori Brown Rice
Currently this Product is Out Of Stock.
Sona Masoori (or Sona Masuri, Samba Masoori) Its variety is known as BPT 5204, HMT, or Jeela Karra Masuri. It is medium sized rice grown mostly in the Indian states of Andhra Pradesh, Telangana, and Karnataka. The places that are known to cultivate this crop are USA, Canada, Europe, Australia, Singapore, Malaysia, and the Middle East. Locally, people of Telangana refer to Sona Masoori rice as Bangaru Theegalu which literally translates to "Golden Ivy". Sona Masoori brown rice is very lightweight and has a great aroma. Brown rice is manufactured by separating only the hull but keeping the nutritious bran and germ intact.
Sona Masoori Brown Rice has a premium taste and even better health benefits. Firstly, compared to basmati rice, it is extremely low in carbohydrates. Organic Sona Masoori rice helps in bone development, muscle repair, blood sugar maintenance and regulation due to a high content of Manganese. It is great for heart disorders and reduces high cholesterol. It is also good for people who suffer diabetes .
Usually, you can make a spicy dish like pulav or biryani using Organic Sonamasoori Brown rice but it tastes great in sweet dishes or desserts like rice puddings or Pongal. You can even try making a veggie rice bowl or add it to various cuisines that suit your taste, like Italian and Korean.