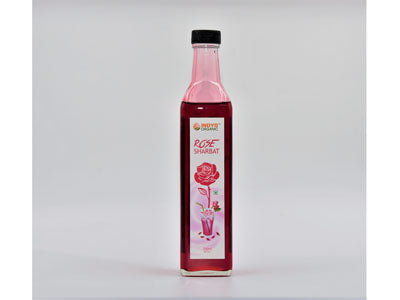 Organic Rose Sharbat- Glass Bottle (IndyoOrganic)
Currently this Product is Out Of Stock.
Organic Rose Sharbat

is prepared from the best quality, natural rose petals. Rose sharbat has long been a staple in Indian households. It keeps your skin and hair healthy. They are high in antioxidants and helps to reduce aging spots and wrinkles. Healthy rose sharbat has been known to reduce stress and anxiety and calm minds.