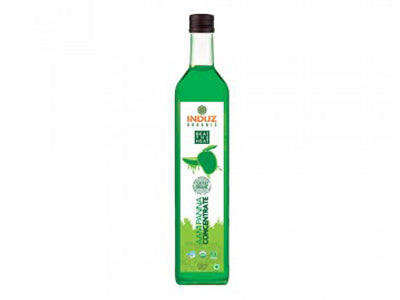 Organic Aam Panna Concentrate (Induz Organic)
Currently this Product is Out Of Stock.
Organic Aam Panna Concentrate is made with the goodness of Organic mangoes which is freshly picked and natural. Aam Panna is the puree extracted by the fresh mangoes which are then packed in the bottle. It is easy to make Aam Panna drink by taking 1 teaspoon of Aam Panna to concentrate in a glass and adding water, ice, and sugar to eat. It is tangy in flavor and has the benefits of mango.