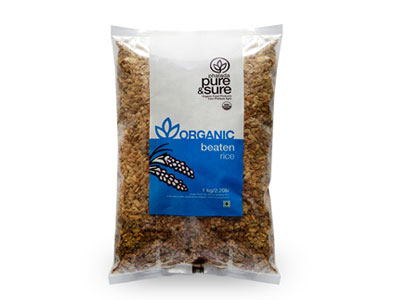 Organic Red Beaten Rice (Poha) (Pure&Sure)
Currently this Product is Out Of Stock.
Organic Red Beaten Rice or Poha is an easily digestible food that sourced from the finest organic farms across India, It is perfect for a healthy morning breakfast or a relishing evening snack. Red Poha can be used pretty much the same way as white Poha. You need to wash the Poha and soak it in water first, for at least 20 minutes, so that it softens, and then stir fry it with other vegetables and spices.