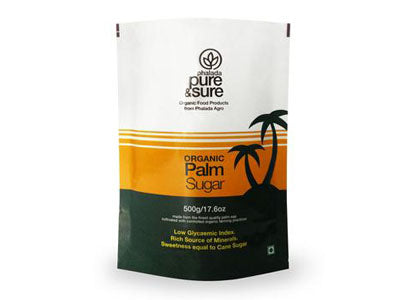 Organic Palm Sugar (Pure&Sure)
Currently this Product is Out Of Stock.
"Phalada Pure and Sure Organic Palm Sugar is made from the finest quality palm nectar sourced from certified organic farms across India. It is a natural sweetener that's low on the glycemic index than other sugars & sweeteners available in the market today.
•Certified organic product