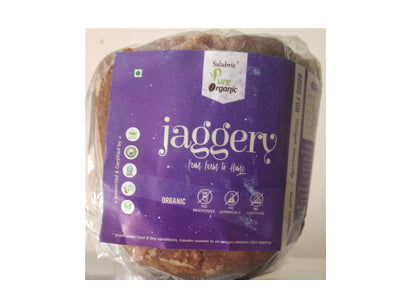 Organic Jaggery (Pure Organic)
Currently this Product is Out Of Stock.
Jaggery is 100% organic that is extracted from organic sugarcane. It contains no chemicals, pesticides, and additives. Organic Jaggery contains rich molasses and trace minerals naturally present in sugarcane juice. Healthy Gur and it is rich in essential vitamins and minerals. It boosts immunity, helps to treat cold and cough.