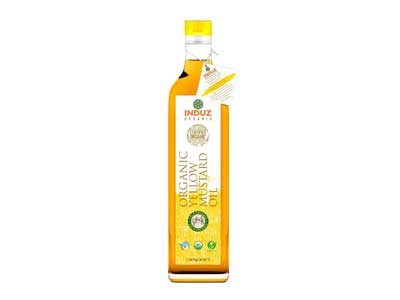 Organic Mighty Yellow Mustard Oil - Cold Pressed (Induz Organic)
Currently this Product is Out Of Stock.
Mighty Yellow Mustard Oil is made from the healthy yellow mustard seeds. It is a rich source of fiber, vitamin C, and protein. Organic yellow mustard oil is not pungent. yellow mustard seeds are a good source of iron, calcium, dietary fiber, phosphorus, magnesium, manganese, and zinc. Certified organic yellow mustard oil is cold-pressed and 100% organic.