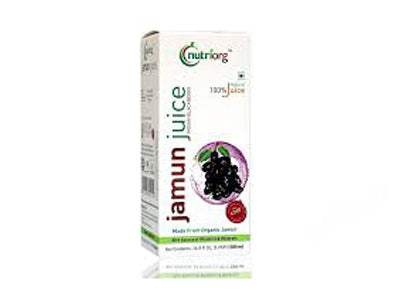 Natural Jamun Juice (Nutriorg)
Currently this Product is Out Of Stock.
Jamun or Black Plum is a summer fruit with lots of health and medicinal properties. This Jamun Juice is made from organic Jamun. It is a double detoxifying agent that removes bad toxins in the body and improves metabolism. Nutriorg Jamun Juice is a rich source of vitamin C, vitamin B6, iron, phosphorus, and magnesium. Reduces the risk of liver disease and cancer and helps to manage cholesterol levels in the body.