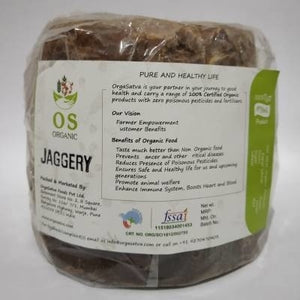 Organic Jaggery Block (OrgaSatva)
Currently this Product is Out Of Stock.
Jaggery contains rich molasses and trace minerals naturally present in sugar cane juice. Organic Jaggery Block is highly nutritious and delicious. It contains iron, vitamins, and essential minerals. It is used in a few of the curries or Biryani for a slight touch of sweetness.