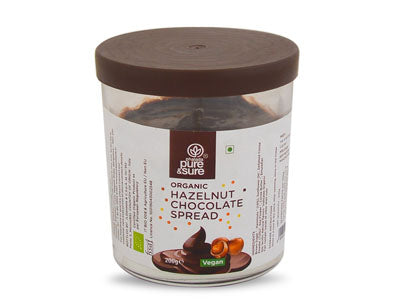 Organic Hazelnut Chocolate Spread (Pure&Sure)
Currently this Product is Out Of Stock.
Pure & Sure hazelnut chocolate spread makes sure that your breakfast is tasty and it is enjoyed with bread. Vegan Organic Hazelnut Chocolate Spread made with natural & organic ingredients like brown sugar, hazelnut(14%), sunflower oil, defatted cocoa powder (7.5%), soy flower, cocoa butter, emulsifier, soy lecithin, and natural flavors.
Storage Instruction: Store in a cool and dry place. After opening, store in the fridge.