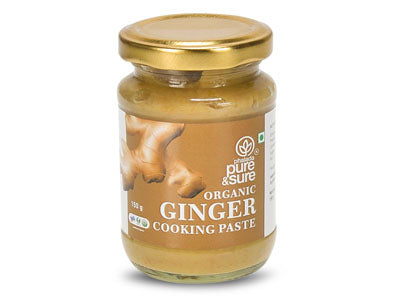 Organic Ginger Cooking Paste (Pure&Sure)
Currently this Product is Out Of Stock.
This healthy
Ginger Cooking Paste
is made from Organic Ginger, water, salt, citric acid, sugar, and sunflower oil. Organic ginger paste creates some magic in your cooking. It can be used to make a delicious vegetable curry, non-veg curries, and also used in rice preparation like Biryani, Pulav, etc. Fresh ginger helps your body ward off germs, calms nausea, and soothes sore muscles.