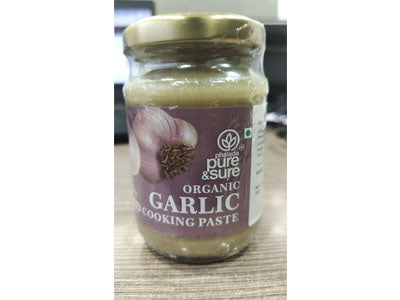 Organic Garlic Cooking Paste (Pure&Sure)
Currently this Product is Out Of Stock.
Garlic cooking paste is made from fresh healthy Organic Garlic. It is perfect for spooning into your cooking. Organic Garlic Paste is a 100% Organic product. This garlic paste has a delightfully rich garlic aroma and flavor. Garlic is rich in vitamin C, vitamin B6, and manganese. Also, low in calories. It helps to reduce the severity of common illnesses like cold and flu.