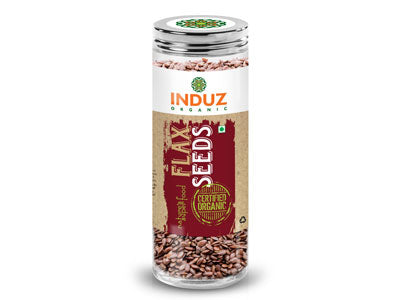 Organic Flaxseed Seeds (Induz Organic)
Currently this Product is Out Of Stock.
Organic Flaxseed
has a soft and nutty flavor. It was cultivated in Babylon. You can make flaxseed oil using flaxseeds. It contains an essential of omega-3 fatty acids. Ground flax as an egg replacer in recipes for cakes, cookies, pancakes, and muffins.