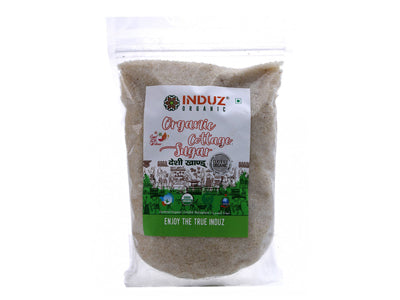 Organic Desi Khand-Cottage Sugar (Induz Organic)
Currently this Product is Out Of Stock.
Organic Desi Khand Cottage Sugar is pure and free from any chemicals. Khand-Cottage Sugar is quite different from regular sugar. To make this Khand Sugar organic sugarcane is used which is crushed through mechanical rollers, then the cane juice is concentrated and crystallized to obtain the Khand-Cottage Sugar. It is better to pick THis Organic Sugar than to pick the regular processed sugar which has added chemicals in it. Choose a healthy option, buy now!