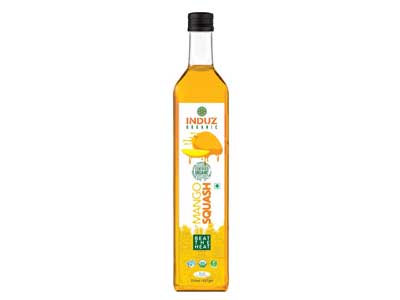 Organic Mango Squash (Induz Organic)
Currently this Product is Out Of Stock.
Organic Mango Squash is not a non-alcoholic concentrated syrup. It is a summer beverage. It is made from fresh fruit juice, water, and sugar. Mango squash is lowering the blood pressure, boosts the immune system, maintaining acidity levels, and reducing cholesterol levels. mango squash is made without any chemical preservatives, colors, and flavors.