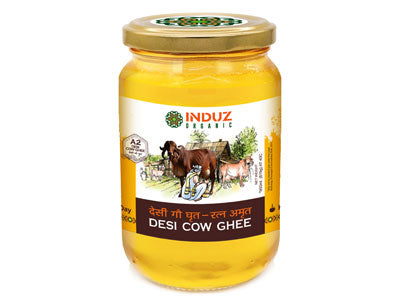 Organic Desi Cow Ghee (Induz Organic)
Currently this Product is Out Of Stock.
The ghee is made from the desi cow only. Ghee is a must-buy product in households. It is widely used in India to make food tasty. Pure organic desi cow ghee is often used for medicinal use. Healthy ghee helps in anti-aging, increases the beauty and purifies the blood. It provides clarity to the mind, balances the hormones. It has very nutritional properties.