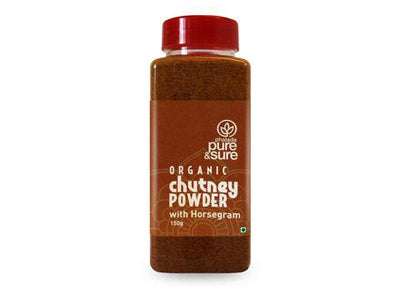 Organic Chutney Powder – Horse gram (Pure&Sure)
Currently this Product is Out Of Stock.
Phalada Pure and certain Organic horse gram Indian relish Powder is a spicy mixture of pulses and condiments that may be mixed with drawn butter or vegetable oil to make idlis, dosas and rotis even more gratifying. It is particularly made from the best quality ingredients sourced from certified organic farms across India.