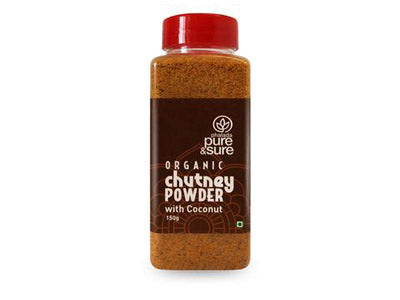 Organic Chutney Powder – Coconut (Pure&Sure)
Currently this Product is Out Of Stock.
Phalada Pure and certain Organic Chana dal chutney Powder is one special Indian relish that is made from the best quality ingredients sourced from certified organic farms across India. It would definitely make your breakfast, lunch or dinner exceptional with its assortments of spices and natural seasonings.
•Chutney Powder, Spice Mix