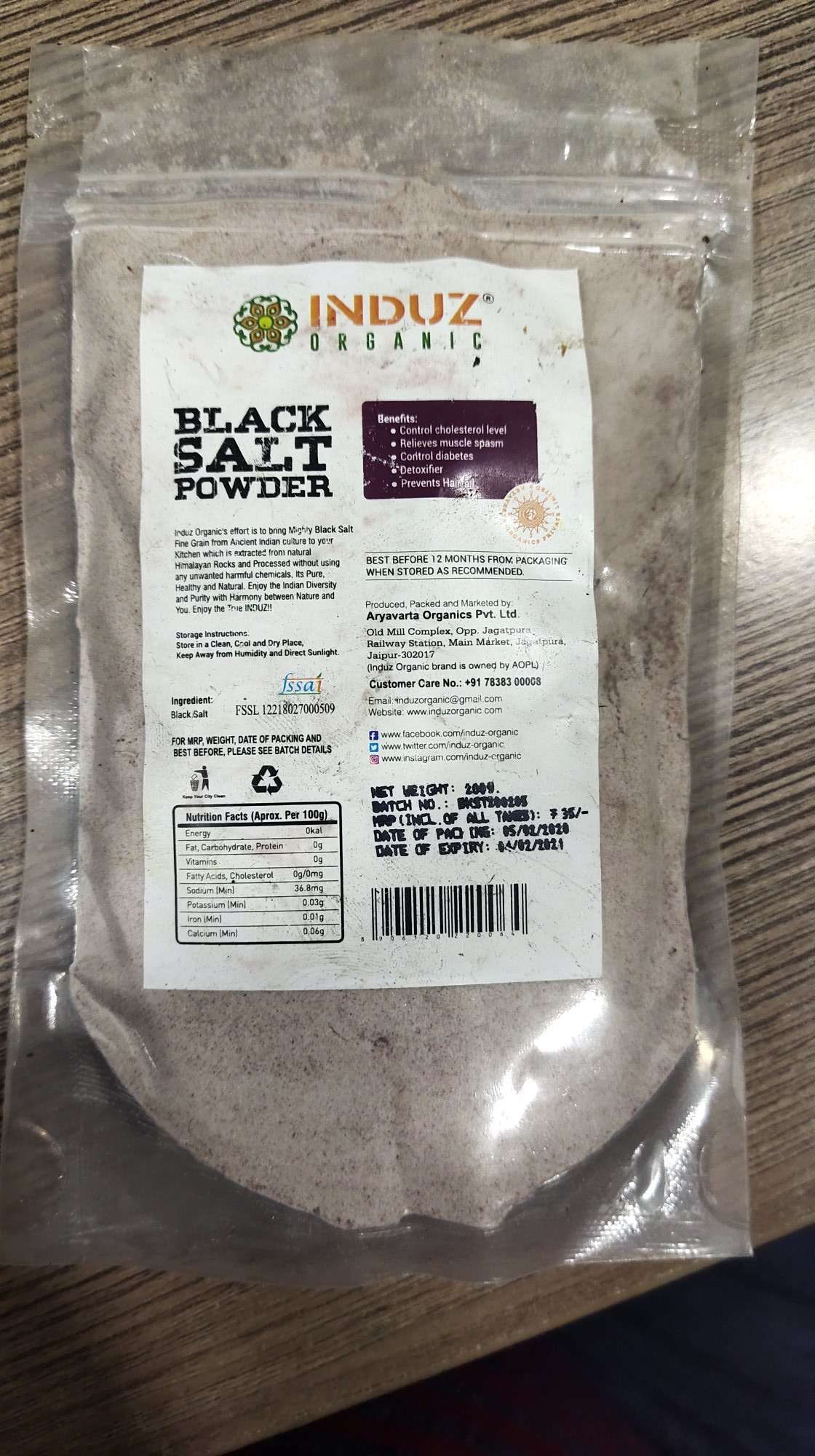 Organic Black Salt Powder (Induz Organic)
Currently this Product is Out Of Stock.
Organic black salt powder
is brown and pink in color and it is extracted from natural Himalayan Rocks and Processed without using any unwanted harmful chemicals. Black Salt (Kaala Namak) can be used in salads, juices, chaats, pickles, etc. It controls the cholesterol level, Relieves muscle spasm, and controls diabetes. This Black salt is healthy, tasty, natural, and rich in minerals.