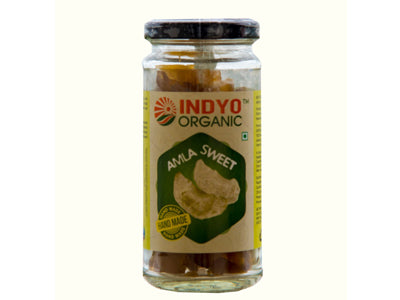 Organic Amla Sweet Candy (Indyo Organic)
Currently this Product is Out Of Stock.
Organic Amla fruit is a natural health booster. Amla sweet candy is made from 100% certified organic Amla fruit. It has a sweet and tangy taste. Amla sweet candy is the best healthy and tasty snack all the time. It improves digestion and liver functioning. It enhances energy & stamina. Good for Children and helps in balanced growth.