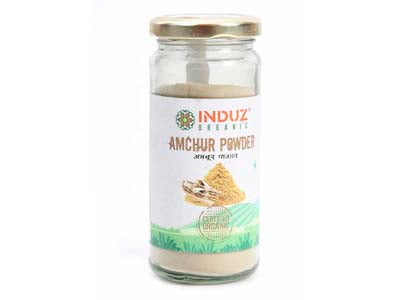 Organic Amchur Powder (Induz Organic)
Currently this Product is Out Of Stock.
Organic Amchur Powder is pure organic masala. Also known as mango powder is made from unripe green mangoes. It is a citrus flavourful masala. It is mostly produced in India and Pakistan. This masala is used as seasoning the dishes with the nutritional facts of the mangoes.
Mango, the king of the fruits, is rich in vitamin C

Helps with liver disorders.

It is filled with antioxidants.