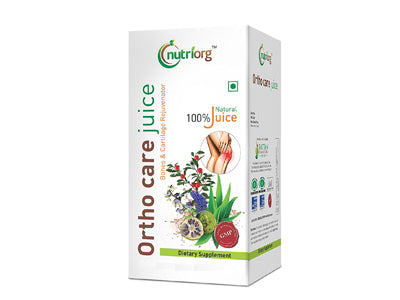 Natural Ortho Care Juice (Nutriorg)
Currently this Product is Out Of Stock.
Ortho Care Juice is a combination of all natural juices like nirgudi, ashwagandha, aloe vera, and noni. It a dietary supplement and it is ideal for both men and women and elderly people. Natural ortho care juice is very beneficial for joints pains so keep yourself healthy. It reduces swelling and muscle pains.