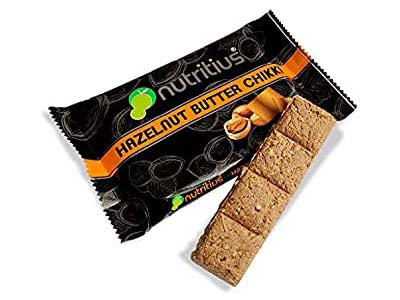 Hazelnut Butter Chikki (Nutritius)
Currently this Product is Out Of Stock.
Try the new and amazing combination of hazelnut and roasted peanuts. Hazelnut Butter Chikki is made from roasted peanuts, hazelnut chocolate, cane sugar, jaggery, and liquid glucose. It has many nutrition facts. Healthy Hazelnut Butter Chikki is a natural, energy booster, and high in protein. It does not have any preservatives, artificial colors, and flavors.