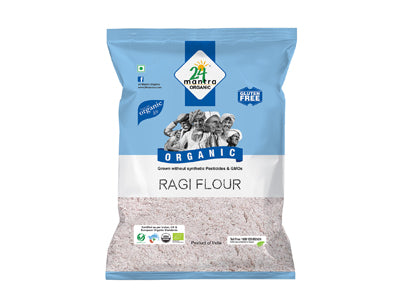 Organic Ragi Flour (24 Mantra)
Currently this Product is Out Of Stock.
Organic Ragi Flour is untreated, fresh & healthy. The ragi are milled using a traditional stone chakki method, thus ensuring your light and fluffy Nachani bhakri. It is a good source of iron, good carbs, vitamin D, and calcium. It is rich in fiber that helps with diabetes and weight loss. Ragi flour also used to make biscuits.