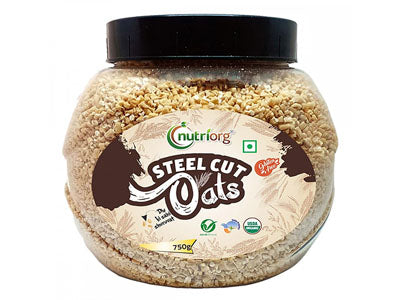 Certified Organic Steel Cut Oats (Nutriorg)
Currently this Product is Out Of Stock.
Certified organic Steel Cut oats are whole grain. It is the most healthy and quick breakfast item. Oats are the best source of complex carbohydrates that provides more energy. Steel Cut oats are rich in proteins. It can help in weight loss because oats make you feel full. Enjoy your organic Steel Cut oats with water or milk.